BORCHARDT DANCE COMPANY FACULTY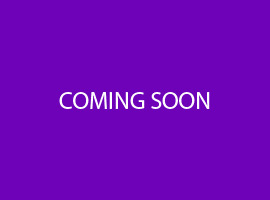 Mrs. Kathy Borchardt
Owner – Director- Choreographer – Instructor
Mrs. Borchardt has been dancing, teaching, and studying the art of dance for over 45 years. She opened Borchardt Dance Company in 1975, and hasn't missed a beat since! Mrs. Borchardt has studied dance in all areas including Tap, Ballet, Pointe, Musical Theater, and Lyrical.She knows the importance of teaching a "well rounded" dance education to her students. During her career as a dance instructor, she has taught thousands of children the art of dance. Her students have been dance competition winners in countless statewide competitions. They have qualified for Dance Olympus Nationals in Las Vegas, NV and Orlando, FL. Bringing home several awards, including "The National Tap Dance Award." Several of her students have been accepted into the prestigious Oklahoma City University Dance Department, as well as Broadway Dance Center's Professional program in New York City.
Mrs. Borchardt is dedicated to teaching her students the importance of a professional dance education, and the joy it brings. Her teaching transcends beyond "steps." She teaches her students to set high goals forthemselves, work hard, and accomplish them. She teachers her dancers character, respect, and integrity. Mrs. Borchardt is more than a teacher, she is an inspiration.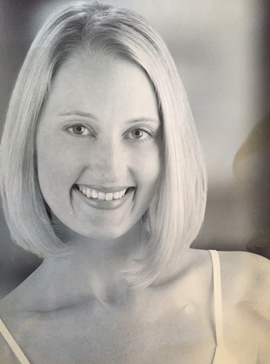 Miss Nita
Director – Choreographer – Instructor
Growing up at Borchardt Dance Company, Nita has been dancing since the age of 2! She is a graduate of Oklahoma City University, which was voted #2 as the "Top BFA Dance Programs in the Country for 2016-17." She received a Bachelor of Performing Arts (B.F.A.) Degree in Dance Performance. Nita danced with the World Famous "Radio City Rockettes" of New York City for 9 years. She has performed with the Rockettes on NBC's "Macy's Thanksgiving Day Parade," as well as appeared on NBC's Today Show with Meredith Vierra. You can also see her on the cover of the "75th Anniversary of the Radio City Christmas Spectacular" coffee table book! Her professional career includes dancing on the International / National Tour of Broadway's "42nd Street", Royal Caribbean Cruise Lines, "Les Follies Bergere" in Las Vegas, and the Flobert and Fred Astaire Tap Awards shows in NYC.
Nita has taught dance all over the country! From Westport Academy of Ballet in Connecticut, to Shreveport Academy of Ballet in Louisiana, Crestview Camps in Las Vegas, American Dance Training Camps in Vermont, Dance Olympus in Toronto, and beyond! Nita has studied at Broadway Dance Center and Steps on Broadway in New York City, as well as Gus Giordano in Chicago, and also as a V.I.P. with Dance Olympus. She believes that dance is a beautiful art form that brings joy and confidence, and fosters good work ethic and respect.
CONTACT US
TESTIMONIALS
Absolutely Amazing
I danced with Borchardt Dance company for 9 years. Now passing this special opportunity on to my two children is an amazing feeling. Dance is not dance without this company, to me nothing else feels more right.
2016-09-30T10:47:10+00:00
http://borchardtdance.com/testimonials/testimonials4/
Great Staff
This is my daughter's 2nd year at BDC and she absolutely loves it. I think she wishes it was more than 1 day a week, she can't get enough!
2016-09-30T10:48:18+00:00
http://borchardtdance.com/testimonials/testimonials5/
View All Testimonials