BORCHARDT DANCE COMPANY CLASSES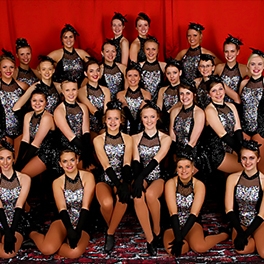 Tap
Tap dance originated in the United States, and is one of our dancer's favorite forms of dance! Tap has many different styles including Broadway, Hip Hop, Irish, and beyond. Tap teaches rhythm, coordination, and the rapid transfer of weight.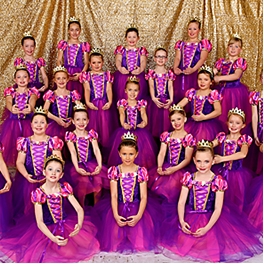 Ballet
Ballet is considered to be "the foundation of all dance forms." Students learn body placement, flexibility, balance, alignment, poise and gracefulness. We teach our dancers French terminology, ballet technique at the barre and center, as well jumps, turns, and leaps.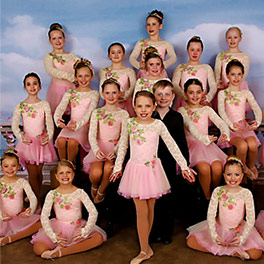 Lyrical Ballet
Advanced Students are also trained in Lyrical Ballet, which usually "tells a story." Lyrical dance stretches their technical, emotional and performance abilities. They love it!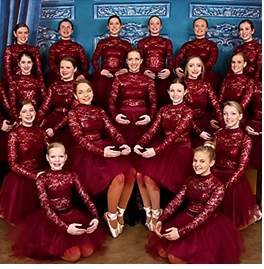 Pointe
Pointe is offered to students 13 years of age, or at the discretion of the Instructor. Dancers must have strong ballet technique, and advanced execution of steps, leaps, turns, etc.
Musical Theater
Musical Theater is a form of theatrical dance that combines Broadway Musical songs and classic jazz styles and movements.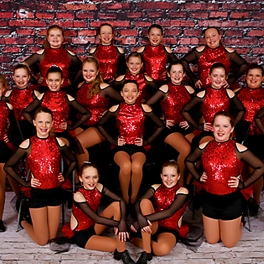 Jazz
Jazz dance has evolved over the years and comes in many different genres. At Borchardt Dance Company, we teach Classic Jazz, Hip Hop, and Musical Theater Jazz. These styles of dance are offered to Advanced level students, who have a strong foundation in ballet and tap.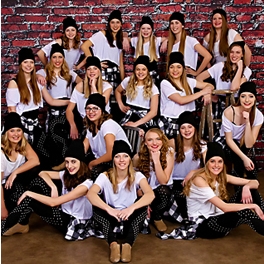 Hip Hop
Hip Hop originated in the United States, and is very dynamic and expressive. This style of dance combines "street" movement, jazz technique, and upbeat hip-hop music. A student favorite!